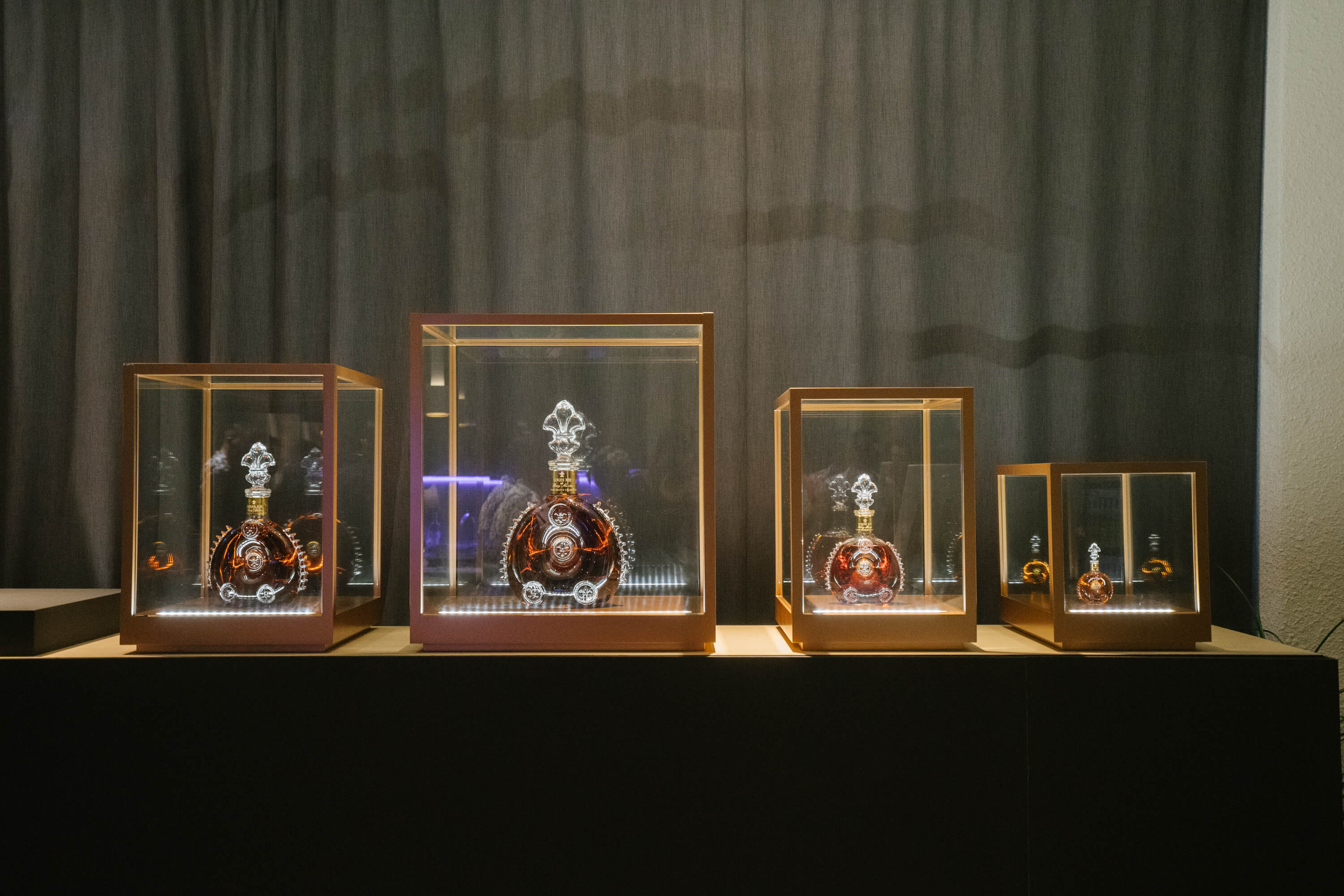 Artist Michelle Yap and Believe In Time for Louis XIII
Through the exceptional vision of Malaysian artist Michelle Yap, a solo exhibition takes place at Qing Gallery located at Desa Park City.
Entitled Believe In Time, this show reimagines the aspect of time and nature through a time-travelling terracotta character created by Yap. The character小趙 (Xiao Zhao) first appeared in Yap's canon of works back in 2016 through a series of artworks exhibited in Singapore. It then surfaced in China via a specially commissioned series by the mayor of Xi'an, the location where a group of farmers had unearthed the phenomenal 8,000-plus terracotta collection dating back to the third century BCE. The collection of earthen and clay figurines representing all manner of musicians, acrobats, officials and guards were meant to be the eternal companions of Qin Shi Huang, who history credits as being the first monarch to unite China's warring factions thus becoming China's first emperor, and masterminding the linking up of fortifications in his kingdom, turning it into the Great Wall of China.
The show's character of Xiao (meaning little) and Zhao is derived from the use by the descendants of the area where Qin Shi Huang was born, who used it to mark the emperor's glory. Xiao Zhao is now revived for 2022 for its most complete introduction through 13 paintings, 11 sculptures and three NFT artworks. In this series, Xiao Zhao navigates the modern world from the moment of his discovery, going through the era of breakdancing, arcade games, the rise of Japan-mania, and the renewed Space Race, with the aim of greening other worlds.
Yap, a graduate of Central Saint Martins College of Arts in London, is an international abstract artist represented by international galleries such as Saatchi Art in the United States and Singulart in Paris. For her, this solo breaks new ground as she works on sculptures and NFT pieces for the first time ever. With the sculptures, she also approximates the earthen and clay hues of the original terracotta figurines, while adding glaze and epoxy to give it a contemporary lustre.
"Knowing that I could work with Louis XIII – the king of cognacs – really pushed me to develop a first-ever sculpture collection," Yap says." Xiao Zhao embodies a deep history and culture – a refinement just like Louis XIII cognacs." And just like how Louis XIII exhorts its aficionados to think a century ahead, so too does Yap with her terracotta character, as Xiao Zhao journeys from present to the future through this new series, always enjoying and savouring the present in paintings depicting him enjoying the popular hotpot and barbecue, or taking a selfie while striking a kingly pose.
Yap's series of sculptures are also richly embedded with meanings and symbols of Louis XIII; in a mixed media piece, Yap depicts Xiao Zhao lying blissfully in a bed of lilies (the lily or fleur-de-lis being the logo of Louis XIII) while dressed in the French rugby jersey (following their recent win at the Six Nations). In another, Xiao Zhao is dressed up as an astronaut, with the iconic Baccarat decanter as his oxygen supply. In the NFT version, the same astronaut version arrives on a new planet bearing grape vines as a message of greening the new world, in a spaceship which also bears striking resemblance to the Louis XIII decanter.
Reflecting on her completed works and the show ahead, Yap draws parallels to the current Louis XIII Believe In Time campaign. "Xiao Zhao is now rediscovering life through the lens of someone from 2,500 years ago – and enjoying the new technology and advancement in civilisation. At the same time, he is already looking into the future, with his interplanetary travel of new worlds with his grape vines and his decanter spaceship," she says. "In that way, he too believes in time because there is a sense that life carries on."