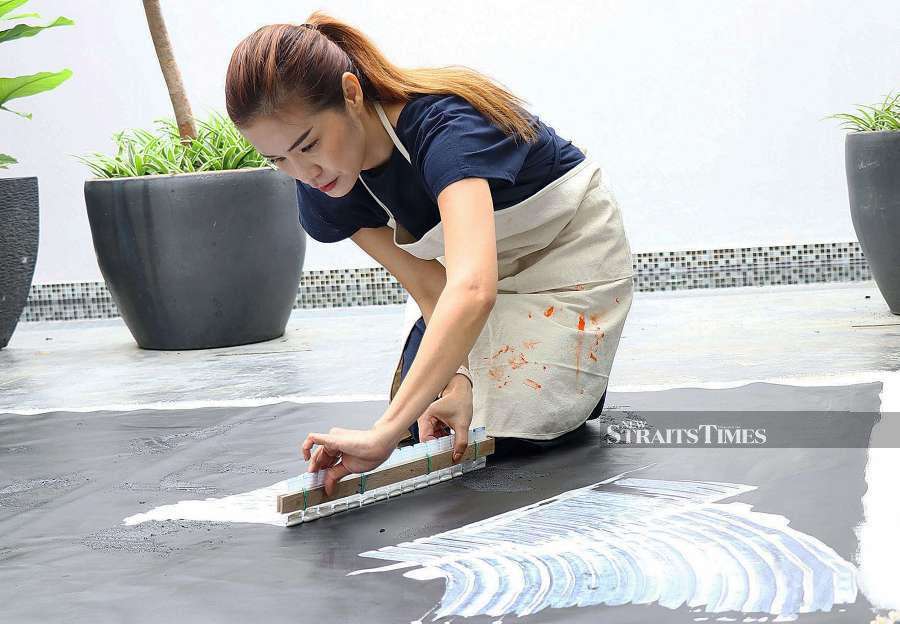 Aureo Gallery to venture into NFT: founder Serena Chiam
KUALA LUMPUR: Aureo Gallery plans to venture into non-fungible token (NFT) art in the next three years, founder and US Artbank International group executive director Serena Chiam said.
She said the gallery was riding on the next wave of booming NFT trend to keep it relevant in today's market.
"We are not seeing it as a threat to conventional art gallery space but rather doing it ourselves.
"We want to bring our local artists overseas so they can increase the value of their work and become well-known on the international front," Chiam told reporters at Michelle Yap's first solo exhibition in Malaysia.
She said besides that, the gallery would continue to educate the Malaysian public on the importance of art as a mean of investments, away from the more traditional assets such as stocks and property.
"We have partners in Russia, Europe and the US and this is how we promote local artists and their work of art, make them become popular and increase the value of their work.
"Art is seldom seen as a long-term investments and we are here to educate them.
"We believe this market is booming in the next five to ten years," she added.
The exclusive exhibition is set to attract attention towards Yap's 18 pieces of art as her bold strokes and inspirational messages are well-received among entrepreneurs and high profile collectors.
"As a contemporary art gallery, we strive to promote the intrinsic values of art to the Malaysian public and support potential artists in their art journeys.
"Through her upcoming first solo exhibition in Kuala Lumpur, we wish to introduce Michelle Yap as a successful abstract artist who has exhibited in various art fairs in the US, Japan, and China to the Malaysian art scene," Chiam said.
Aureo, established in 2017, is the art gallery arm of US Artbank International.
Together with co-founder Michael Teh, the gallery is the sole representative of Kim Il Tae and his groundbreaking 24K Gold Art.
With the gallery expanding influence in China, Hong Kong, Singapore and Indonesia, it strives to represent distinctive artists with the potential to disrupt the art industry and exhibit unparalleled contemporary works worldwide.
Meanwhile, Yap said her works had been well-received among entrepreneurs and high profile collectors.
She said collectors of her work included LBS Bina Group Bhd executive chairman Tan Sri Lim Hock San and Gamuda Bhd.