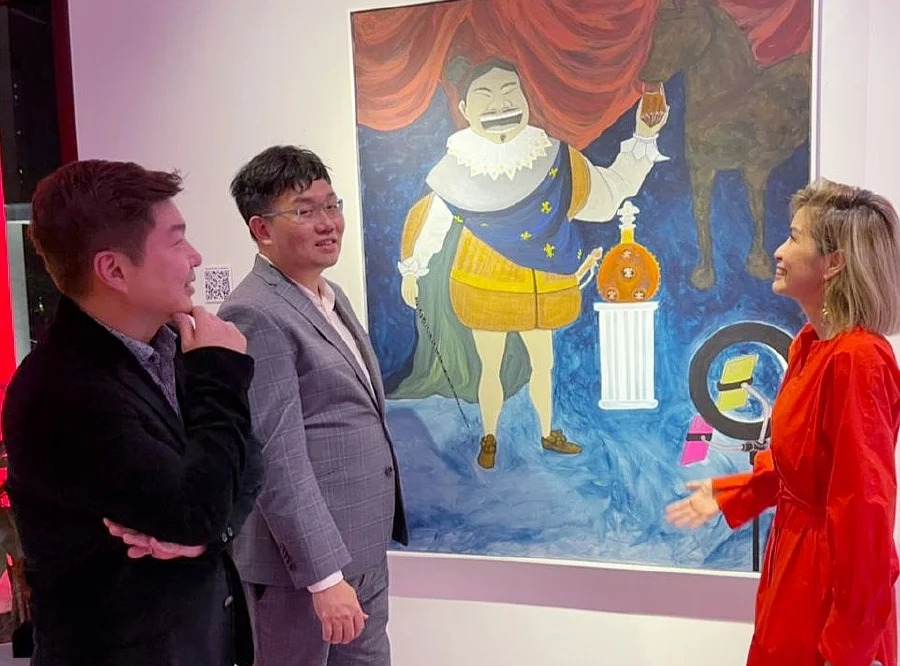 Michelle Yap's work of art on display
KUALA LUMPUR: Being locked down for two years did not dent the burning enthusiasm of a prominent abstract artist. Instead, Michelle Yap used the lull following the global Covid-19 pandemic to plan and create her artworks and work with a reputable gallery to organise an exhibition.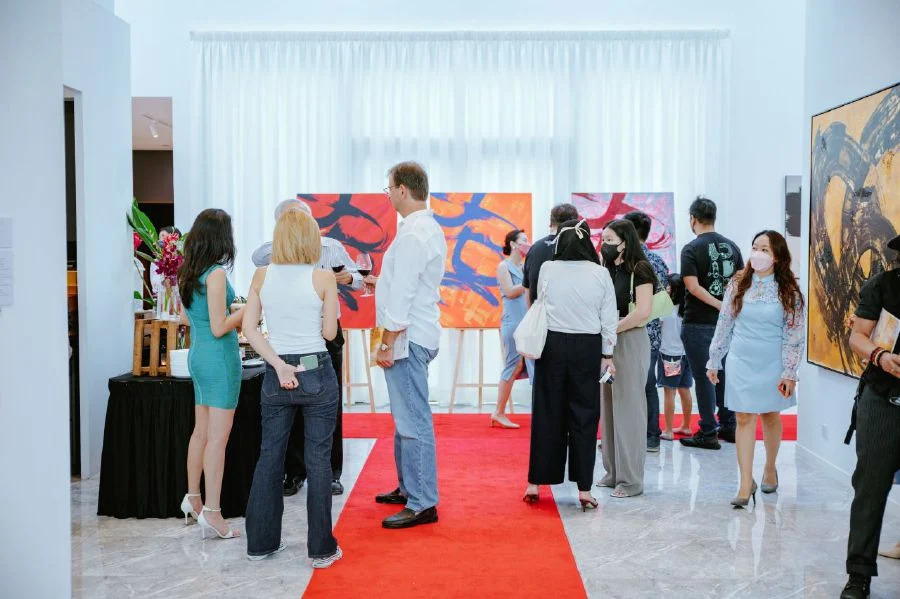 Michelle met and teamed up with Qing Gallery founder-director Wen Guo Qing @ Patrick On to collaborate for the occasion.
They subsequently included Robb Report Malaysia editorial director Kenneth Tan and Remy Cointreau Malaysia private client director Cheryl Xie McCallum, to jointly launch the 'Believe in Time - An Artshow by Qing Gallery' in collaboration with Louis XIII at the Desa Park City @ The Waterfront, near Kepong.
"When I was offered the chance to display my talent at the gallery, I was very excited. It sent a surge of adrenalin to prepare some of my best works for the benefit of Malaysians," said Michelle at the launch of the month-long exhibition which concludes on June 10th.
Michelle is also displaying a collection of 13 terracotta artworks, 11 sculptures and three non-fungible tokens (NFTs).
Malaysian-born Michelle, who has been based in the United States for the past 10 years, visited Kuala Lumpur in 2020 but was unable to return due to restrictions and the Movement Control Order.
"I used the two-year lockdown to plan my continuing journey in the world of art.
"I am grateful to be given the opportunity to do so at such a beautiful gallery here," said Michelle.
She added that she was attached with Saatchi Art in the US and travelled widely to Miami, Los Angeles, Chicago and New York to promote her works.
"I have also held exhibitions in Europe (Paris, Germany and London), Singapore, South Korea, the United Arab Emirates (Dubai), Brazil (Rio), China (Shanghai) and Japan (Tokyo) successfully," said Michelle, who graduated from Central St Martins College of Arts and Design in London.
She added that her passion for fine arts allowed her to express art in a very bold way.
"I love to experiment with various art techniques, painting large scale modern abstract with vibrant colors and bold strokes.
"My paintings have strong contrast with the white background. My works are very expressive and carries a hint of oriental art," she said.
Michelle added she adored painting with heavy brush strokes on textured paint, and enjoyed using acrylic and traditional ink.
One of Michelle's latest sculptures is that of Capt Xiao Zhao that is attached to an NFT.
"This warrior embarks on a time travelling journey, while embodying meanings and symbols of French king Louis XIII.
"He depicts how life carries on and time is a constant measurement. No matter which era Xiao Zhao is in, there is life and therefore he believes in time," she said.
Meanwhile, On said the gallery is currently the latest contemporary, artistic, exclusive and one of the most elegant art venues in the capital.
He added that the gallery, which opened last year, aimed to support and celebrate the works and creations of all artists.
"We continuously seek to inspire hearts to arts, within the community through sharing of art experiences and understanding of the beauty of art and form.
"Qing Gallery aims to support both emerging and established artists and promote awareness of their artworks around the world.
"Our mission is to develop an affluent community of art lovers who enjoy, appreciate and indulge in life with arts,"On said.
Cheryl explained that the Louis XIII cognac was paired with the exhibition as the cognac was in itself an art.
"Since 1874, cellar masters had masterfully crafted it like an artwork and maintained the perfection and uniqueness of Louis XIII, otherwise known as 'eaux-de-vie' – French for water of life.
"Louis XIII is known by many but enjoyed by a select few from the niche market," said Cheryl, who explained the finer details of the cognac to guests.
She added that the theme 'Believe in Time' reflected mother earth connecting with people, time, 'terroir' (characteristics, taste and